Orthodontic technology has undergone some major breakthroughs — new technology like clear aligners and self-ligating braces are major game changers. These developments have resulted in appliances that can create lasting results for patients. Almost every day, people ask us, "Are invisible aligners better than braces"? And the answer to that question depends on your unique needs. During your free consultation, we'll walk you through your options and find the best fit for your lifestyle. Learn more about how Invisalign vs. braces measure up against one another below.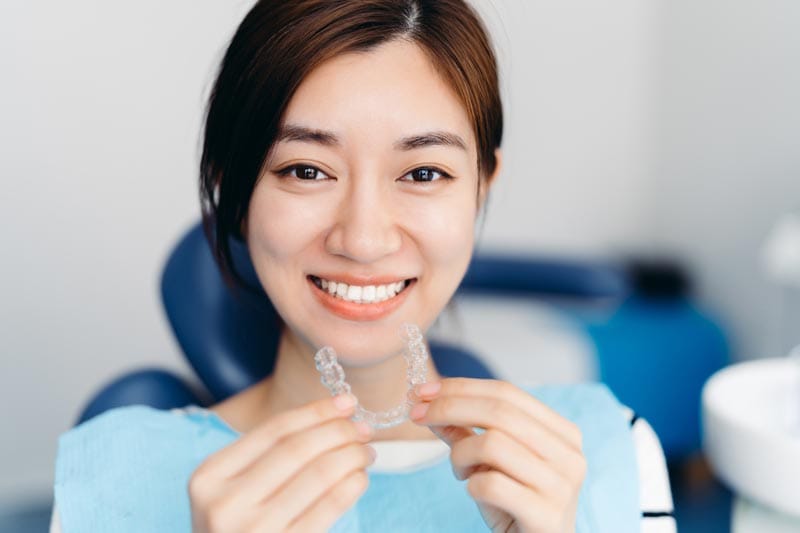 What are Clear Aligners?
Clear aligners are a remarkable orthodontic technology. Their lightweight and transparent construction provide a more undetectable treatment. You may even forget you are wearing your clear aligners. This nearly-invisible appliance uses a series of aligner sets to shift your smile into an ideal position gradually. As a clear aligners patient, you will only need to wear your clear aligners for 20-22 hours daily and switch them out for the next set every few weeks.
Learn More About Clear Aligners
What are the Advantages of Clear Aligners?
The benefits of clear aligners include:
Convenient design
Removable at moment's notice
Ability to eat anything you want
Easy cleaning
Fewer appointments
Remember: you will need to wear your aligners for 20-22 hours a day to see results with aligners. While clear aligners are an incredible technology, some advanced cases may require more traditional treatment options.
Is Invisalign Better Than Braces?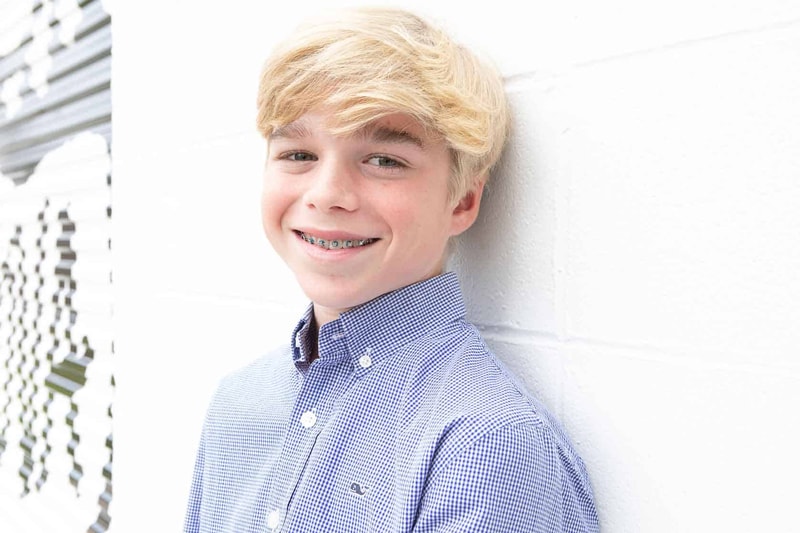 What are Braces?
Braces are orthodontic appliances that work around the clock to create your ideal smile. Modern braces feature sleek designs and transparent components that blend in with your smile. Options like low-profile Damon Braces and Damon Clear braces provide a sophisticated way to improve your look. The advanced construction of the self-ligating Damon system is always working for you. You won't need to come in for adjustments during your treatment. As these braces work, they help position your smile into its ideal shape. Learn More About Braces.
What are the Advantages of Braces?
It's always a great idea to invest in the longevity of your smile. Braces and other orthodontic treatments reduce your risk of developing tooth decay or other painful complications. Patients love getting a more full and more natural smile with braces — many of them experience a brand new outlook on life after improving their alignment. Other advantages of braces include:
Braces can be used in almost all cases
You won't have to worry about losing your appliance
They come in a variety of finishes
While braces treatment is more visible than clear aligners, Damon's low-profile braces let you improve your smile without forcing you to hide your personality.
Deciding Between Aligners vs Braces? Contact Harvey and Thomas!
When you're trying to understand the differences between clear aligners vs. braces, it helps to have an expert looking out for you. We've helped countless people throughout the Mobile area invest in their orthodontic health. Harvey and Thomas Orthodontics are unmatched for their commitment to patient results. As board-certified orthodontists, our experts know how to get results with aligners or braces that other practices simply do not have. During your first appointment, we will get to know you and assess your needs. We will perform a thorough oral examination that gets to the root of your needs. We will use advanced digital X-rays and photography to get a comprehensive overview of your orthodontic condition. This information helps us determine what treatment options are available for you. Getting head-turning results starts with expert treatment. Request your free consultation at one of our three locations to get started.