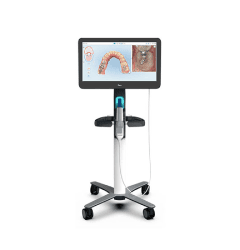 iTero Scanner
You may recall when you would have to go to the orthodontist, and they would have you bite down onto a tray filled with a gooey, sticky paste. This was then used to get a 3D mold of your teeth and develop an idea of your bite patterns. Thankfully, we are long since past this phase of orthodontics.
That's why Harvey & Thomas Orthodontics utilizes the iTero scanner for developing 3D digital scans of the teeth, gums, and jaw. The iTero scanner is a wonderful advancement in orthodontic technology due to its ability to create this 3D scan in a matter of minutes. The scanner takes thousands of photos of the mouth in minutes and then uses its technology to piece the photos together to create a 3D image.
The benefits of this technology include:
Drs. Harvey and Thomas can create improved, more accurate treatment plans.
Patients will be more comfortable during their visits.
Improved treatment plans mean faster, more efficient treatment.
With the iTero scanner, we can create a more enjoyable and professional experience for our patients.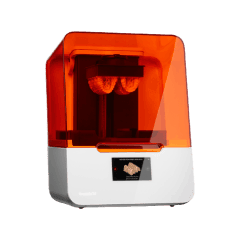 3D Printer
3D printing has been another beneficial addition to the technology here at Harvey & Thomas Orthodontics. We use the Envision One 3D printer, which combines innovation and speed to create our orthodontic appliances. When paired with the iTero scanner, we can print 3D versions of your teeth to utilize for making more accurate appliances, or we can even print the appliances themselves based on the digital scan taken from the iTero scanner. The iTero scanner provides the 3D printer with precise measurements for the teeth and jaw so your appliances come out fitting your teeth perfectly without having to fit them onto your teeth manually. This means you spend less time in the office overall!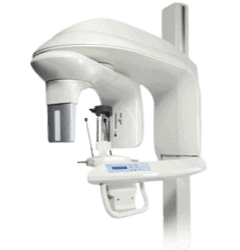 CBCT
The 3D imaging provided by Cone Beam Computed Tomography (CBCT) is superior to that of traditional X-rays or photographs. CBCT uses a cone-shaped beam that is moved around the patient while it takes pictures. These pictures are used to generate a 3D image of the patient's teeth, jaw, nerve pathways, and soft tissues.
One of the biggest advantages of this tool is the amount of information it provides. The more information we have about your oral health and structure, the better we can personalize our care to you. With this cutting-edge equipment, we can better assess your orthodontic needs and create a customized treatment plan.
This technology can produce highly accurate 3D representations of your mouth with minimal discomfort. Plus, there's no preparation needed, so your time at our office will be comfortable and stress-free. Overall, the CBCT scanner is a painless, non-invasive tool that helps us figure out how to best meet your orthodontic requirements.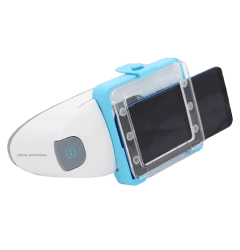 Dental Monitoring
With our digital monitoring app, known as dental monitoring, our orthodontists can monitor your progress without having patients come into the office. With Dental Monitoring, patients can check in on their progress at any time. The app uses AI-powered platforms to analyze photos and deliver feedback to the patient as well as Drs. Harvey and Thomas, that way, if there is a problem, then they can find and resolve it quickly. This technology allows our orthodontists to provide tailored advice and track the effectiveness of any changes in your treatment plan.