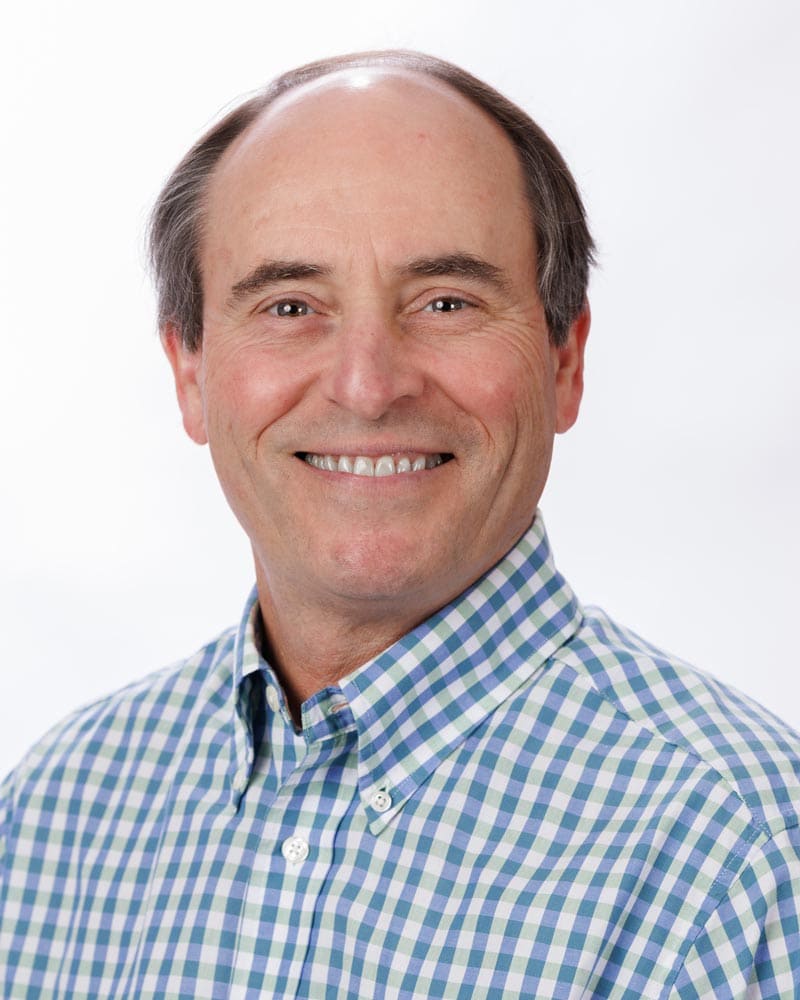 Dr. Keith Harvey, DMD
Early into his residency and specialization in orthodontics, Dr. Keith Harvey recognized that a great practice is equal parts professional and personal. Patients expect and deserve a great smile, and because every patient is unique, they also deserve a treatment experience that caters to their unique dentition and lifestyle. So Dr. Harvey launched his practice in Mobile with an emphasis on infusing personality with clinical expertise to create a "better orthodontic experience." After all, "personal and professional" are the foundations of trust between patient and practitioner, whether the patient is in need of braces for adults or children, so Dr. Harvey decided to make these the hallmarks of his office.
"We know that when trust and communication are great so, too, are the orthodontic experience and smile outcome. So the team and I want to make sure that patients know we're listening to them because their cares and concerns are part of our overall treatment plan. This collaboration is what really sets us apart."
Dr. Harvey is a native Mobilian and a graduate of UMS Wright. Along with his wife, Ashley, and their four sons, William, Reid, Drew, and Dex, he enjoys family-centric activities. Outside of the office, you'll find Dr. Harvey and his family traveling, hunting, and cheering on the Crimson Tide. He has a deep-seeded love of music and was even the lead singer in a band during dental school. Dr. Harvey is a board-certified orthodontist and a graduate of the University of Alabama. After receiving his dental degree from the University of Alabama School of Dentistry, he attended the Louisiana State University School of Dentistry, where he completed his orthodontic residency and specialization.
In addition to his academic qualifications, Dr. Harvey takes an active role in meeting and exceeding the standards of his profession. He is an active member of the Cleft Palate Team in Southwest Alabama where he and Dr. Thomas serve as their only orthodontists. He has treated hundreds of patients with cleft lip/palate and other dentofacial deformities.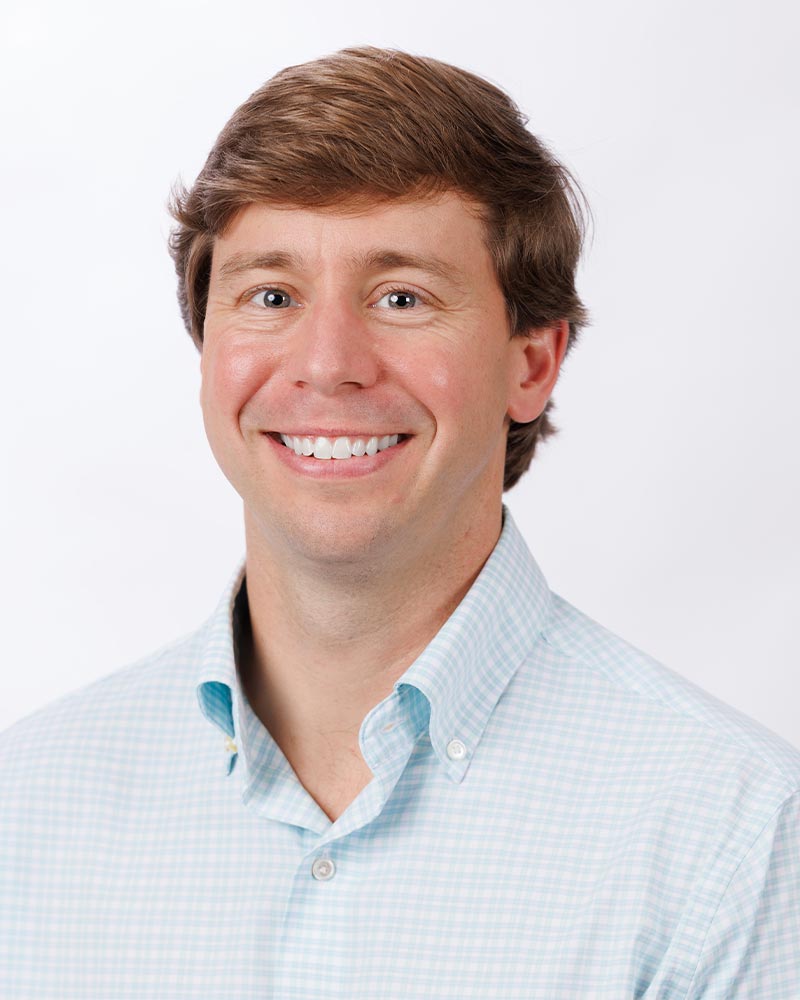 Dr. Carter Thomas, DMD
Dr. Carter Thomas was born and raised in Mobile, AL, and loves providing orthodontic care to his hometown "friends and family". As the son of a pediatric dentist, he knew from an early age that he wanted to pursue a career in dentistry. To that end, Dr. Thomas actually achieved the rare distinction of becoming a specialist in both pediatric dentistry and orthodontics, an accomplishment that forms the cornerstone of his overall treatment philosophy, from braces for adults to kids.
"The joy that comes from crafting a great smile, and seeing the opportunity that it yields for my patients is something that I cherish. Realizing that a smile is truly something that lasts a lifetime, I am fastidious about the concerns that parents have for their children's dental needs. I know that the quality of orthodontic care I provide is just as important as the child's overall comfort and happiness while in treatment. So we go the extra mile to make sure that the patient and parent have an unequaled experience in our practice. As a dual specialist in both pediatric dentistry and orthodontics, I recognize the big picture."
Dr. Thomas is married to Amelia, also a Mobile native, and together they have three children – Leah Grace, Carter, and Richard. He takes great pride in being a family man and imparts this trait in the care he offers to his patients. He not only wants everyone to achieve the smile they're after but also endeavors to treat every patient as family. Outside of the office and with family in tow, you'll probably find him fishing on Mobile Bay or cheering on his alma mater, Auburn. He enjoys hunting and travel, as well. And while he was active in formal athletics through high school, today his athletic acumen is realized mostly through recreational sports and exercise.
Dr. Thomas is an alumnus of St. Paul's Episcopal School and graduated from Auburn University with a B.S. in Biomedical Sciences. He earned his dental degree from the University of Alabama School of Dentistry and then went on to complete his specialty training in pediatric dentistry in Birmingham at UAB and Children's Hospital of Alabama. Dr. Thomas next spent two years at Tufts University in Boston to accomplish his orthodontic residency. He is also board certified in orthodontics, the highest level of certification available in the specialty.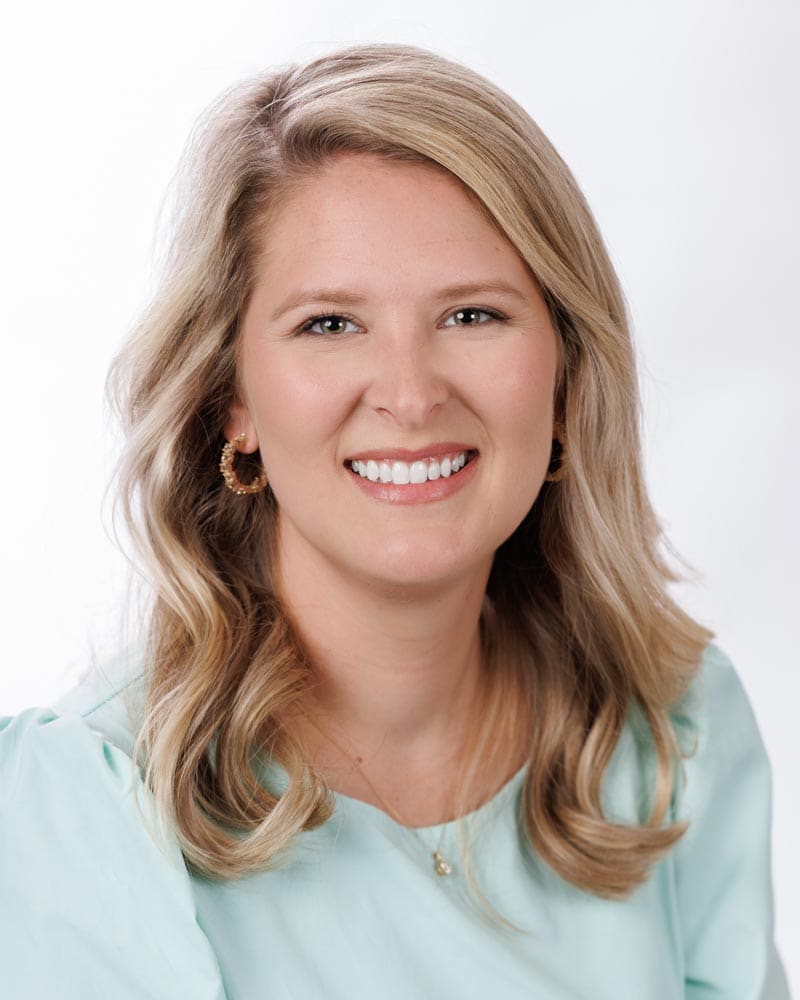 Dr. Kimi Butts, DMD
Dr. Kimi Spencer Butts was born and raised in Fairhope, Alabama. She has been improving smiles in Mobile and Baldwin County since completing her orthodontics residency in 2019. She is married to her husband Geoffrey, and they have two beautiful daughters, Kennedy and Madison, and a pet golden retriever, Dexter. Dr. Kimi enjoys spending her free time with her family and friends. You can find her near the water, whether it's fishing or just soaking up the sun and playing with her kids! She enjoys watching Auburn football, traveling, and refinishing antique furniture. Dr. Kimi graduated with a Bachelor of Science in biomedical sciences from Auburn University. She completed her Doctor of Dental Medicine degree and specialty training in orthodontics as well as a degree in Master of Science at the University of Alabama at Birmingham. She has obtained the highest level of certification and is board certified by the American Board of Orthodontics. She is a member of several national and local dental organizations including the American Dental Association, American Association of Orthodontists, Alabama Dental Association, Baldwin County Dental Study Club, Mobile Area Dental Society, and Mobile Female Dentist Study Club.