For many orthodontic patients, the day when their braces are removed is a momentous occasion. After all, wearing braces can be a bit uncomfortable and inconvenient at times, and it's gratifying to see your diligence and patience rewarded with a beautiful smile.
But it's important to remember that Rome wasn't built in a day! At Harvey & Thomas Orthodontics, we occasionally hear questions like "Can I get my braces off early?" and "What happens if you take braces off early?" Others like to know more about the actual process of removing braces and what changes they can expect once they are removed.
So let's dive in and tackle some of these frequently asked questions. If you would like to learn more about braces treatment at Harvey & Thomas Orthodontics, don't hesitate to request your free consultation today.
Can I Get My Braces Off Early
While it might not be the response you're hoping for, the simple answer to this question is no. However, it is possible to experience slower treatment times if you don't follow your orthodontist's instructions, including proper care of your braces. Unfortunately, the internet features a lot of DIY videos and message boards that spread dangerous and misleading "hacks" to speed up treatment, such as adding extra elastics to the brackets (no, this won't help and can actually hurt).
That's why it's important to work with an orthodontist who is upfront about the expected timeframe and plan for treatment. According to the American Association of Orthodontics, average treatment time is about 22 months, but this length can vary significantly by patient. At Harvey and Thomas Orthodontics, the average time for braces treatment is 16-20 months. Ultimately, your specific treatment time will depend on what's happening in your mouth and how you respond to treatment.
Of course we're sympathetic to those patients who were hoping to accelerate treatment and have their braces off in time for a big day, such as a wedding or a birthday, but it's our duty to provide the best possible treatment and help our patients get the most out of the experience. Otherwise, your entire treatment may be jeopardized.
What Happens If You Take Braces Off Early?
Braces can be removed early if a patient absolutely insists, but there are many downsides to this decision. For starters, incomplete treatment may leave your overall dental health and tooth alignment worse than it was before you started. There's a much higher chance of teeth relapsing into their original positioning or otherwise being improperly aligned, which can lead to new or different dental problems. And don't forget the waste of time and money!
How Can I Stay on Track With My Braces Treatment and Avoid Setbacks?
The best thing you can do to stay on track is closely follow your orthodontist's recommendations. There are no magical tips for accelerating treatment, but you can do a lot to ensure your treatment does not face any slowdowns. Here are a few tips about properly caring for your braces:
Avoid carbonated drinks like soda and sticky or gooey foods like gum, caramel or other chewy candies, and popcorn. Constant chewing can compromise the integrity of your braces.
Chop your food into smaller pieces and take time to chew slowly. This will help you avoid pain when chewing and also helps prevent brackets and wires from breaking.
Brush and floss meticulously. With healthy teeth and gums, you are more likely to avoid any setbacks.
When you take good care of your braces and your mouth, you are much more likely to finish treatment before someone in a similar situation who does not follow these guidelines.
Request Your Free Consultation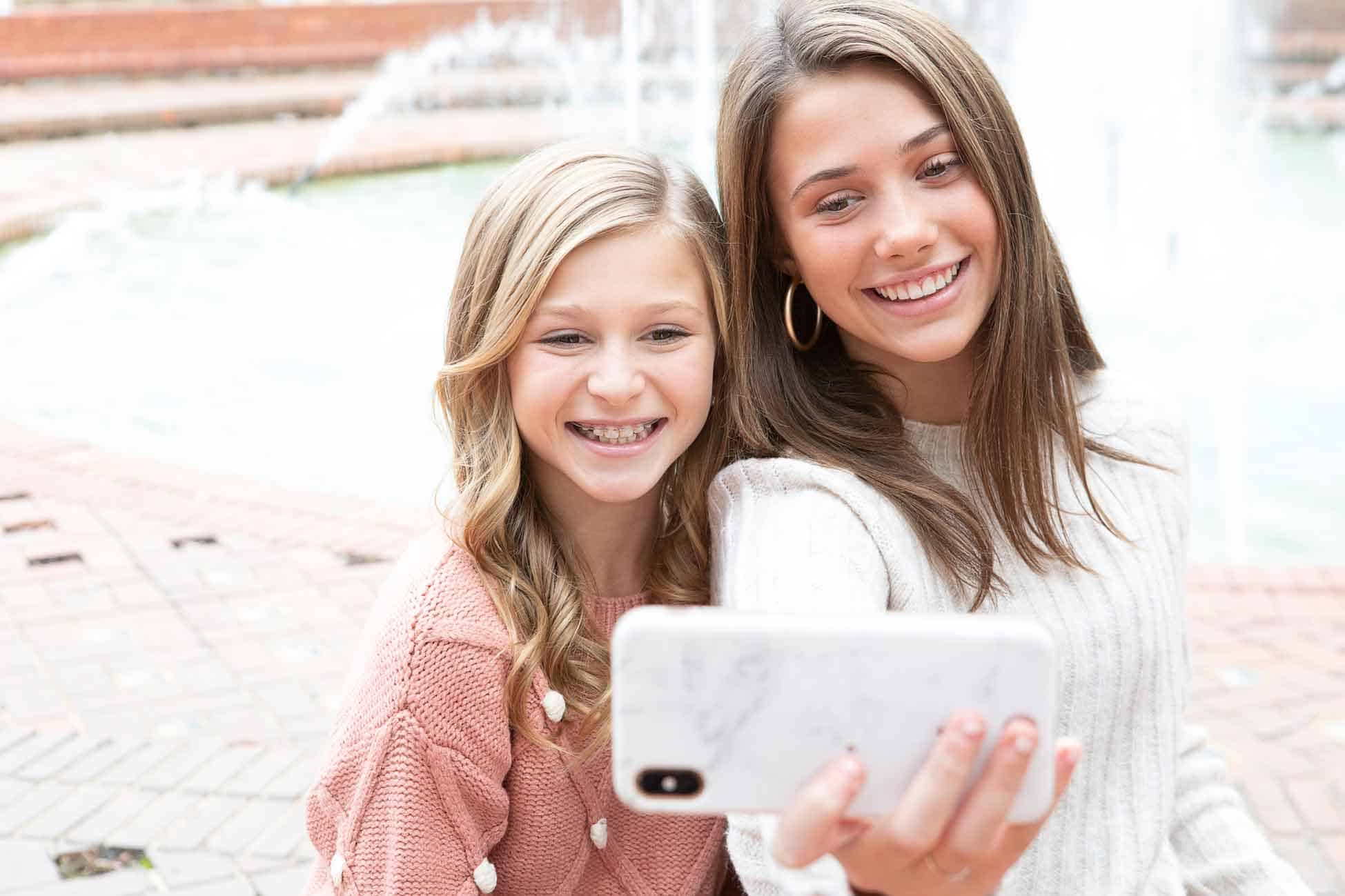 The Removal Process: How Long Does It Take to Get Your Braces Off?
The typical process for removing braces, cleaning teeth, and fitting a retainer takes about an hour on average, although it can vary depending on your specific situation and needs.
First, your orthodontist will use a special device to pop your braces off. Then they will clean off any remaining adhesive as well as any food or plaque that may have been trapped beneath your braces. Finally, your orthodontist will likely take a digital scan or digital photos to ensure treatment was a success. These measurements will also be used to create a well-fitting retainer, which will help your teeth stay in proper alignment once you've completed your braces treatment.
What Can I Expect When I Get My Braces Off?
First and foremost, you should expect to stick to a good oral-hygiene routine and always wear your retainer as instructed. Flossing, brushing, and keeping up with dental or orthodontist appointments are all critical steps in protecting your hard work and investment!
In addition, your teeth may feel sensitive during the first week or so, so be careful about eating very hard or sticky foods. You'll also have to readjust to the feeling of your smooth teeth, which might seem unnaturally slick for the first few days.
Of course, we encourage all of our patients to celebrate this big achievement. You've earned it! Just keep these pointers in mind so you can preserve your beautiful new smile.
Find The Right Braces For Your Family at Harvey & Thomas Orthodontics
While there might not be a whole lot you can do to get your braces off early, it's critical to follow your orthodontist's instructions carefully to avoid slowing down your treatment. At Harvey & Thomas Orthodontics, our unique blend of comprehensive expertise and cutting-edge technology helps our patients enjoy the quickest, most convenient, and most comfortable treatment possible.
With treatment options that include Damon System Braces, Damon Clear Braces, and Invisalign clear aligners, we can help you find the right choice for your family. Request your free consultation today, and let's start a conversation about your dream smile!